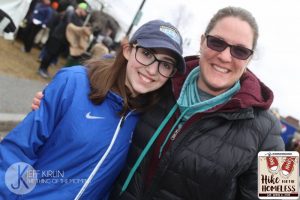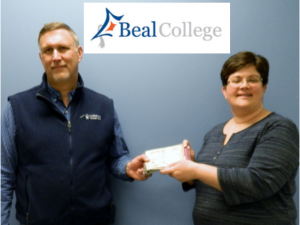 Most pledges collected by an individual for 2019 was Lucy A (pictured on left) and most pledges for an organization was Beal College (pictured on right)
Whether or not you plan on walking in the Hike, pledges are a great way to participate, bring awareness to others who may not have heard about the Hike and to help us reach our $50,000 fundraising goal! We encourage those participating to seek pledges.
Pledge forms can be downloaded and printed below or picked up at the Shelter (263 Main Street).
The process is simple: get a pledge form, seek pledges, and raise money!
Forms and accompanying pledges should be turned into the Shelter by April 17, 2020.